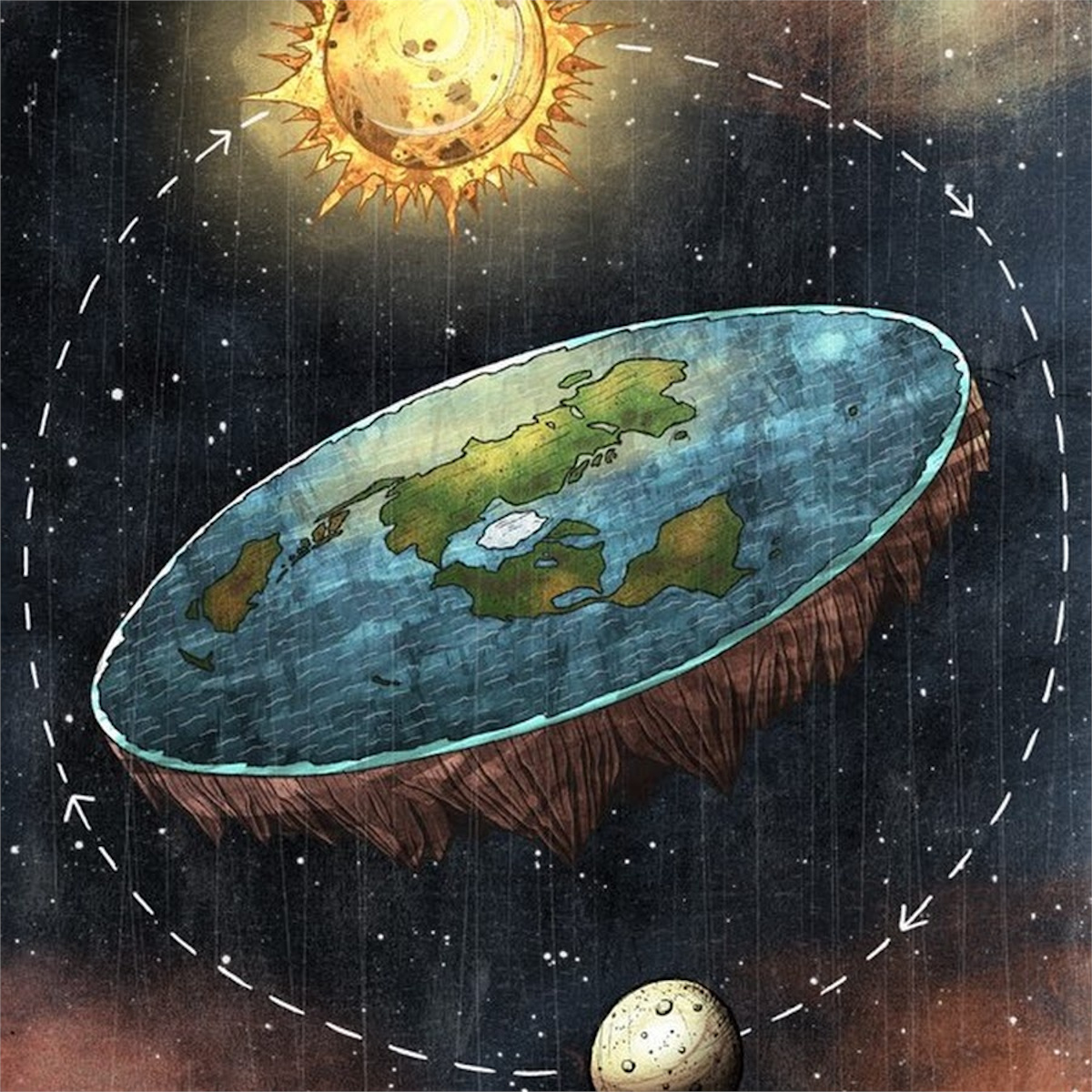 A l'occasion du documentaire Netflix sur ceux qui pensent que la Terre est plate (Behind the curve), Adrien a interviewé Julien Giry. Il est maître de conférence en science politique et sociologie à l'université de Rennes I. Il nous explique pourquoi et comment naissent les théories du complot, qui sont les complotistes et quelles sont les recherches actuelles sur le sujet.
Une des recommandation culturelle de Julien Giry : le livre de vulgarisation Conspiracy Theories and Secret Societies For Dummies (en frenchy les théories du complot pour les nuls) .
On vous recommande aussi la vidéo explicative du Monde (ft le Sens of Wonder) "Sommes nous tous complotistes" : https://www.youtube.com/watch?v=x1ha2ETSSH0 produite à l'occasion des 50 ans des premiers pas sur la Lune, qui a fait ressurgir les théories du complot. Même sujet avec la chaîne de vulgarisation scientifique La Tronche En Biais et Hugo Lisoir : https://www.youtube.com/watch?v=ftkIcUQLURs.
Retrouvez une autre interview de notre invité Julien Giry par France Culture sur "les Francs Maçons dirigent ils le monde ?" ici : https://www.youtube.com/watch?v=uZ2634Afacw ainsi que son intervention sur Radio Campus sur le documentaire sur les platistes "Beyond the curve" https://www.radiocampusparis.org/la-matinale-de-19h-pariscience-28-10-2019/ où vous aurez le bonheur d'y reconnaitre la voix de Laure…
Réal/Montage : @AdrienPod
Suivez nous sur Instagram : http://instagram.com/scienceinfuse.cool/, Twitter : http://twitter.com/infuse_science, et Facebook https://www.facebook.com/scienceinfuse.cool et retrouvez tous nos épisodes sur les différentes plateformes : https://linktr.ee/sicoolpodcast.
N'hésitez pas à mettre des commentaires et 5 étoiles sur Apple Podcast, c'est très important pour faire connaitre le podcast !!
Si vous êtes un savant sachant chercher (ou que vous avez juste envie de dire coucou), que vous avez envie de partager et expliquer ce que vous faîtes et nous rencontrer, n'hésitez pas à nous écrire : contact@scienceinfuse.cool
Merci beaucoup à Marina de l'équipe de Pariscience pour nous avoir permis de réaliser ces interviews 😉
Si vous tendez bien l'oreille, vous pouvez l'entendre à la fin de l'interview dire à Julien Giry de courir pour son intervention !
Bonne écoute !